Coal River Mountain
Mountaintop removal coal mining has devastated forests and local communities in Appalachia. The environmental destruction must stop, but we can't forget about the people who will be affected as our society makes the transition to sustainable energy sources.
Concert in Gloria's Living Room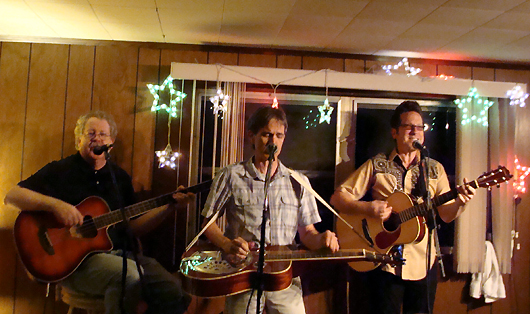 This was a highlight of the year, a house concert for a lively bunch of original music fans. It's the third time I've played at Gloria's place - thanks so much to her and Craig for promoting live music. Al, Tom and I played songs from The Forest, a few St Pete Mountain Boys numbers, a couple of new ones that will be on the upcoming Folkie CD, and of course a bit of blues. We wound up with a rousing singalong on I Know You Rider.
Serious Fun at Sarasota Folk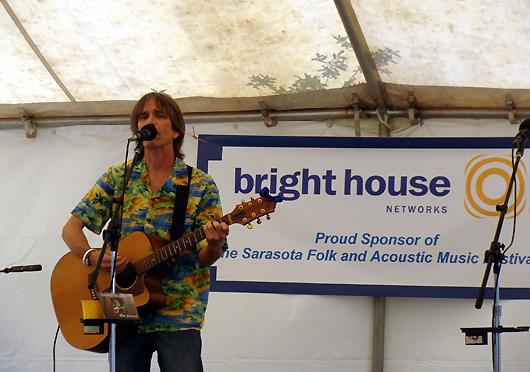 Okay, so it's not such a great backdrop (but note the oak branch artfully silhouetted behind me). However, I had such a good time at the Sarasota Folk Festival that I had to let you know. Played a set of original acoustic tunes both days on two different stages. TC Carr sat in on my second set, and later I got to sit in on Dobro with Gypsy Wind. Also heard a raft of good songwriters.
New CD, The Forest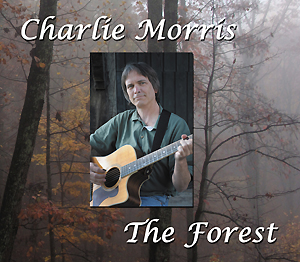 Charlie found himself out in the woods with his guitar in his hand, and time for reflection. The Forest is the result: 13 original songs in Americana style. It ain't blues. Charlie's acoustic guitar and Dobro are featured on all the songs. Dennis Wallace and Cornfused brought some grassy flavor to a few of them with their guitar, mandolin and fiddle artistry. There are several other guest musicians - even an accordion or two. Charlie and his acoustic trio, the Bowl o' Granola, played twin CD release shows, at The Hideaway in St Pete and the UU Church in Tampa. You can order the new disc at the usual spots.
Listen: It's 2013!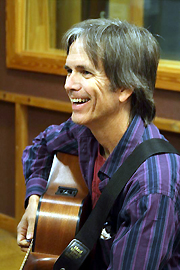 Started off the year with a couple of listening-room style shows. Did a duo with Tommy Bell for the Joe Prine Concert Series at an art gallery in Lakeland, and appeared on WMNF's Florida Folk Show that week. Next up was a house concert right in my home territory of Sunset Beach, featuring Tim Heding on a genuine grand piano.
House concerts are the greatest. Performers love 'em, because they let us get up close to people who love original music, and tell our stories to people who really want to listen. We also get to reach people who don't like to go out to stinky bars (I'm beginning to include myself in that category), and we get to concentrate on the music instead of on selling likker.
Gator or Croc?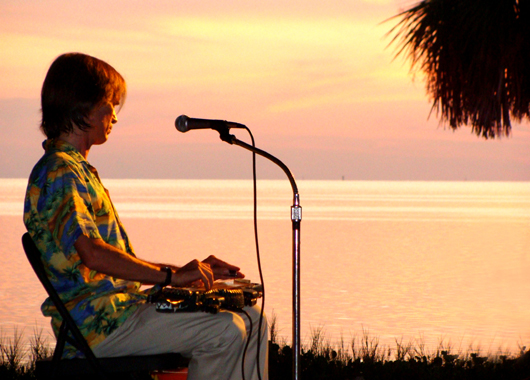 Charlie plays the gator (or is it a Florida crocodile?) at a concert for the City of Tarpon Springs in 2011.
2012 Appalachian Tour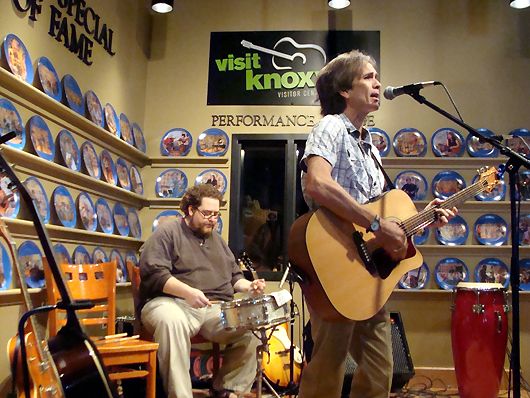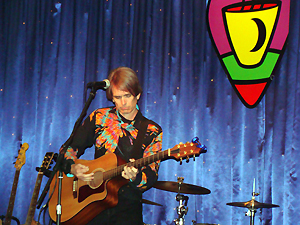 In October, Charlie took a little trip to the mountains. He played the Blue Plate Special in Knoxville, then headlined the Coming Home Blues Festival in Oak Ridge, with Taylor Coker on bass and Martin Hodge on drums. Then we took a drive over the snow-covered Smoky Mountains to Asheville - love that town - where Charlie sat in with a couple of bluegrass groups and heard several great bands.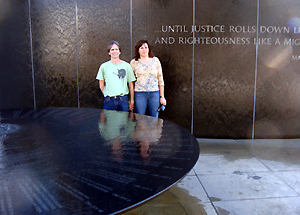 Next stop was Alabama, where Charlie played some granola tunes at Music on the Mountain, a very cool listening room in Birmingham. In Montgomery, we visited the Civil Rights Museum - this photo re-enacts one I have of my mom at the same spot. A couple gigs in the Panhandle rounded out the tour, and we took our little hot-rod Prius on home.

Oil fouls our beaches, and it fouls our lungs
Cars kill our dogs and our teenage sons
Now they're off to war, and we all know why
But maybe they wouldn't have had to die
If we hadn't Got Greedy
We've released Got Greedy as an online single. All earnings from this song in 2010 were donated to environmental organizations.
Tall Tales in Tennessee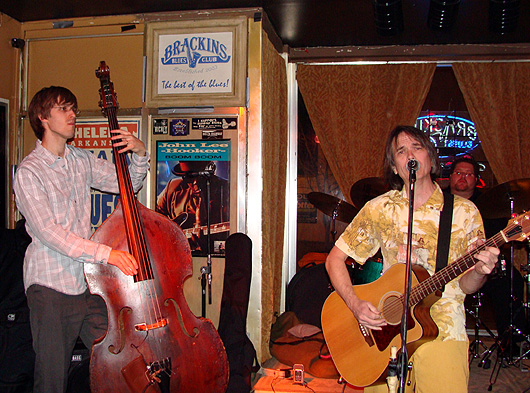 When Charlie gets tired of the flatlands, he heads for the hills of East Tennessee. Here are some photos from Charlie's gigs in Knoxville, Nashville and Chattanooga.
2011 Summer Europe Tour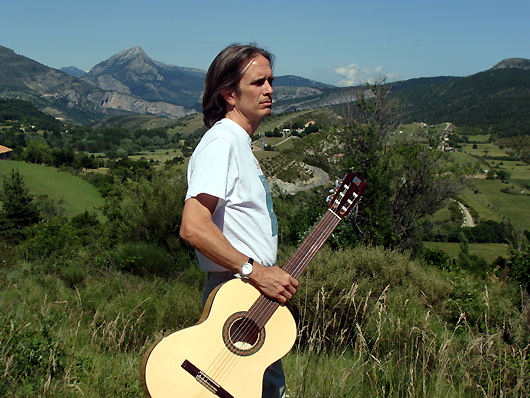 In June and July, it was a tour of Spain and Switzerland. Two festivals, three clubs, a wedding (which apparently didn't take, but it wasn't our fault) and lots of good times.
Power to the People!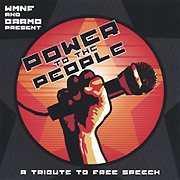 BAAMO and WMNF released a CD, Power to the People, with 15 songs of protest and political punditry by various artists. One of Charlie's new songs, I Don't Know My Neighbors Anymore, was selected for the disc. It's an acoustic version, recorded during Charlie's appearance on WMNF's Live Music Showcase. Later, Charlie recorded an electric version of the song, which ended up on The Forest.
Chuck and the band also played at the Power to the People concert at Skipper's Smokehouse, which featured 30 bands! They played Neighbors along with a tune by Iris Dement and one by John Prine.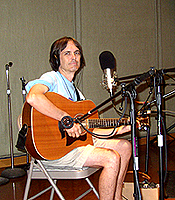 Charlie's been a big fan and supporter of WMNF for many years, and has appeared live on several different shows, including the Florida Folk Show and the Afternoon Blues Show. It was an honor to be a part of the Power to the People CD and concert!